Walt Disney Studios® Park
Experience the full wonders of cinema and television and feel movie magic come alive around you.
Production Courtyard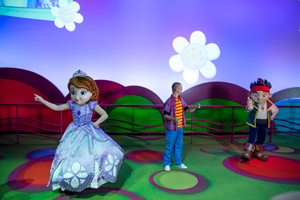 Disney Junior Live on Stage
Immerse yourself in the world of Disney Junior Live on Stage starring some famous Disney Junior faces. A giant storybook stage is brought to life before your very eyes in this all-singing, all-dancing show.

 Fun for little ones 


Height: Any Height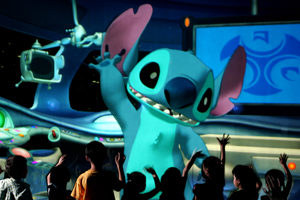 Chat to, and sing along with, the blue dude himself in the most magical of alien encounters. You'll be left flabbergasted by the truly magical real-time computer tricks, especially when Stitch wreaks havoc upon unsuspecting audience members.

 Fun for little ones 


Height: Any Height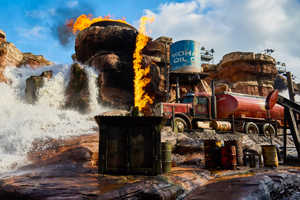 Studio Tram Tour

®

: Behind the Magic
Take a relaxing tour around Production Courtyard to see full-scale movie sets and boneyard props, but remember to keep hold of your hat as a detour through Catastrophe Cannon spectacularly lives up to its name. How will the drama play out for you?  

 Family adventure 


Height: Any Height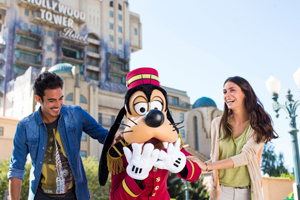 The Twilight Zone Tower of Terror™
Face your fears and plunge 13 unlucky floors into the Twilight Zone amid the faded glamour of this haunted hotel. Will you make it back into the real world... or will you become a permanent resident of the Twilight Zone?

 Big thrills 


Height: Guest must be 1.02m
For more information call us on 0330 331 0470.
©Disney