RunDisney 2020 at Disneyland® Paris
Is 2020 your year to get fit? It's time to put on your trainers as this year, there will be not just one but two Disneyland® Paris Run Weekends that are sure to provide fun for the whole family.
You'll have the chance to enjoy a brand-new runDisney experience as we will see the first ever Disneyland® Paris Princess Run, from 8th to 10th May. Across this weekend there will be a selection of races for runners of all ages and fitness levels, limited-edition medals, professional photographers and the chance to meet Disney Characters. You can also dress up as your favourite Disney Princess, do we need to persuade you anymore? If we do, you can find out more about this magical event here.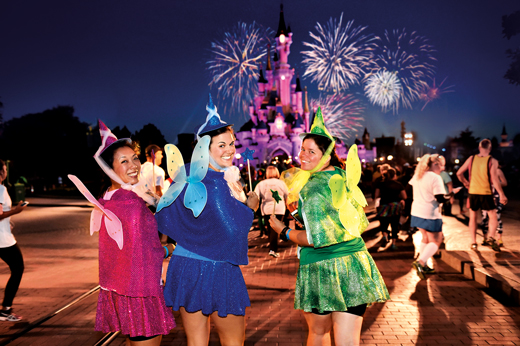 If you need a little longer to train, then a breathtaking celebration of running awaits at the Disneyland Paris Run Weekend 5th Anniversary Edition, from 24th to 27th September 2020. Guests of all ages can get set to celebrate a magical running milestone. You'll run through Disney® Parks and straight into a dream come true! When you runDisney, you'll experience spectacular runs through Disney® Parks on the most amazing courses on Earth. Plus, you'll enjoy special Disney entertainment, and bring home uniquely designed Disney finisher medals. You can find out more about the Magic Run Weekend here.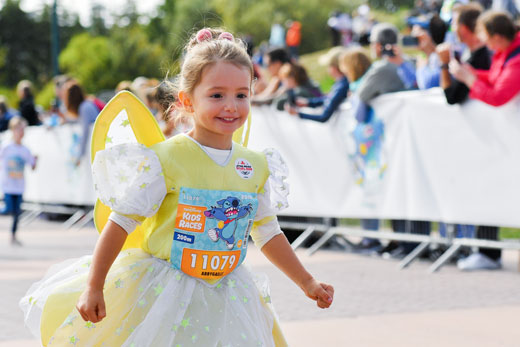 A team of us from MagicBreaks were lucky enough to take part in the Magic Run Weekend in September 2019 and we couldn't recommend it enough. Within our team was a mixture of ages and abilities but there was something for us all and left us eager to go again.
Alongside Team MagicBreaks, a number of press and influencers also enjoyed the Magic Run Weekend. Here's what they had to say…
"Take the fun of the parkrun, mix in thrill rides and sprinkle with fairy dust. The result is the Disneyland® Paris Run which, for those who love fitness as much as theme parks, is a mini break verging on storybook spectacular. Runners and riders roll up during special weekends to experience Disney's 49 action-packed rides, as well as take part in joyous races through the park's attractions, flanked by high-living Disney characters and banner-waving crowds." Rebecca Burns, The Sunday Mirror.
"As we ran, night fell and it was thrilling being behind the scenes in the lamplight. Running through the parks, when all the daytime hordes have gone was unforgettable." Bridget Batchelor, Reach.
"I am pepped up by tunes such as Hakuna Matata and A Whole New World, as well as high-fives from Disney staff. You can pound that pavement in the fastest time you can or, if keen to take in the magic, stop to get photographs with nearby chipmunks and beaming Disney princesses." Brittany Vonow, The Sun. Read the full article here.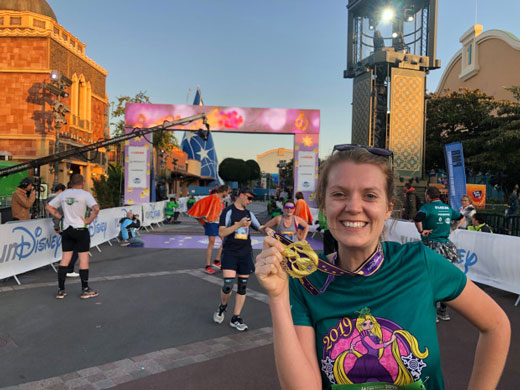 Influencer @adrienne_ldn is a keen runner but it's safe to say the 10K at the Magic Run Weekend was one like she has never done before. Take a look at her Instagram post where she says "We're in Disneyland and this place really is MAGIC! I mean just look at Jude's little face. No photo can do justice to the feels! Thanks @magicbreaks for inviting us to take part in race weekend. Tomorrow morning I'll be lacing up at 7am to run 10K through the Disney park and Jude will be running the kids race too. We can't wait!"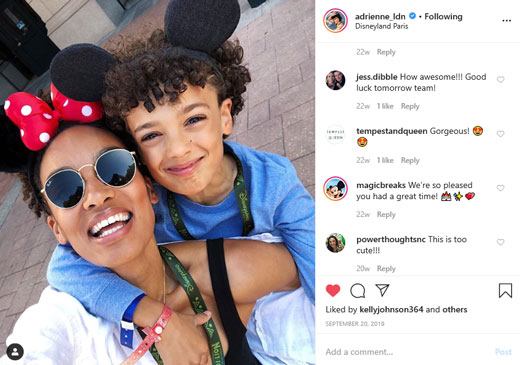 If you're up for a challenge, why not take on the half marathon like @laurenarthurs_, who said "Where dreams really do come true. I can't believe I did it! HALF MARATHON ticked off the bucket list and I couldn't be happier. If you told me ten months ago I'd be running let alone running 21 kilometers I would of thought you were crazy. You can do anything you put your mind to. Thank you to @disneylandparis for this incredible opportunity. I couldn't recommend the Disney Magic Run enough! Now... for all the food"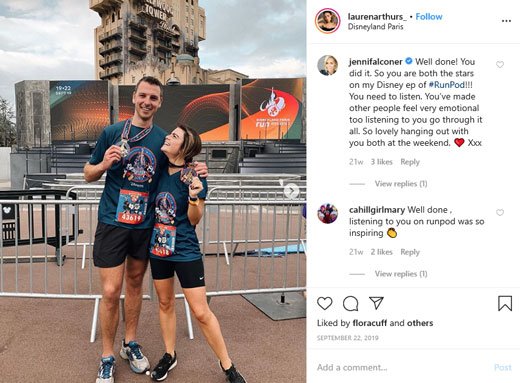 If you'd like to be one of the first to experience the Disneyland® Paris Princess Run, then prices start from just £259 per person, which includes 2 nights' accommodation at Disney's Hotel Santa Fe, 3-day Disney® Parks entry, FREE Breakfast and Princess 5K entry. This price is based on 2 adults and 2 children under 12 sharing a Cars Standard Room for 2 nights from 7th May 2020. Find out more about this amazing offer here.
Prices for the Disneyland® Paris Run Weekend 5th Anniversary Edition also start from £259 per person, which includes 2 nights' accommodation at Les Villages Nature® Paris, 2-day Disney® Parks entry, FREE Half-board Meal Plan and 5K Run entry. This price is based on 2 adults and 2 children under 12 sharing a Country Premium 2 Bedroom Apartment for 2 nights from 23rd September 2020. Click here to find out more about this magical offer.
So, are you up for the most magical run events of them all? Get started today by clicking the 'Get Quote' button below.
©Disney