Les Villages Nature Paris > Location
Les Villages Nature® Paris Location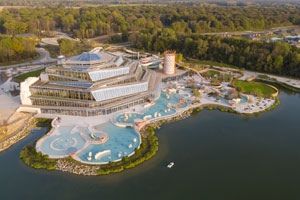 Les Villages Nature® Paris is a unique world where you can spend some quality time with your loved ones, living in harmony with nature at this idyllic escape. Your family will flourish in this refreshing, lush haven with five immersive worlds, just a 15 minute drive away from the Disney® Parks!
A local bus will run between Les Villages Nature® Paris and Marne-la-Vallée - Chessy, costing €1.90. Click Here to see the full schedule.
Click Here to view Les Villages Nature® Paris on the Disneyland® Paris map. 
For more information call us on 0330 331 0470.
©Disney
©AERIALLIVE; Cécil MATHIEU; Milan VERMEULEN; Damien GUILLAUME