Disney's Polynesian Villas & Bungalows
Escape to this enchanting oasis of swaying palms, tropical surroundings and an island ambience
Rooms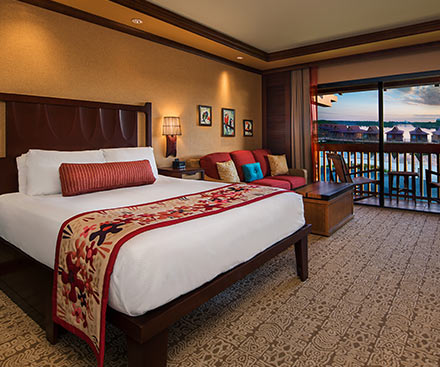 Sleeps up to 5 adults. 1 Queen bed, 1 Queen size-sleeper & 1 Single pull-down
Views of Landscaping or Parking Area
Includes split bathroom & kitchenette

Free WiFi access

Mini-refrigerator

In-room safe

Iron & ironing board

Television

Hairdryer

Ceiling fans

Coffee maker

Ice bucket

Microwave & Toaster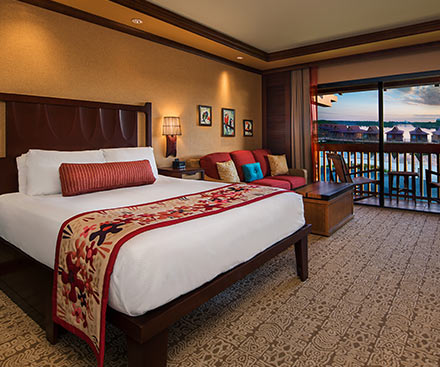 Sleeps up to 5 adults. 1 Queen bed, 1 Queen size-sleeper & 1 Single pull-down
Views of Lake
Includes split bathroom & kitchenette

Free WiFi access

Mini-refrigerator

In-room safe

Iron & ironing board

Television

Hairdryer

Ceiling fans

Coffee maker

Ice bucket

Microwave & Toaster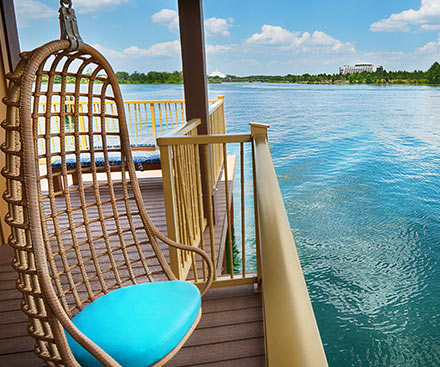 Sleeps up to 8 adults. 1 King, 1 Queen bed, 1 Queen-size sleeper & 2 Single pull-downs
Views of Lake
Includes all Deluxe Studio amenities, plus:

Private deck with plunge pool

Fully equipped kitchen

2 bathrooms

Stove & oven

Dishes, glasses & utensils

Dishwasher

Lighted make-up mirror

Pots & pans

Washer & Dryer

Robes

Call us for more information on 0330 880 5010.
Some images shown throughout this website do not represent current operational guidelines or health and safety measures such as face covering and physical distancing requirements. ©Disney
© 2022 Disney. Images shown may not represent actual operational or public health guidelines in force at the time of your holiday.