Walt Disney Studios® Park
Action, excitement and special effects wait for you. Hold on tight! There's non-stop adventure coming your way.
Backlot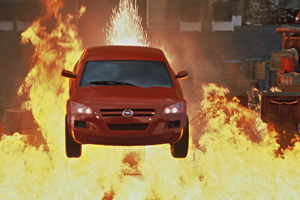 Moteurs...Action! Stunt Show Spectacular
Sit tight and gasp at some famous four-wheeled friends in this sensational, wheel-screeching Disney stunt show. There's plenty of skidding, swerving, jumping and even flying through fire in this behind-the-scenes look at the spectacular world of stunts that's sure to leave you in a spin.

 Live entertainment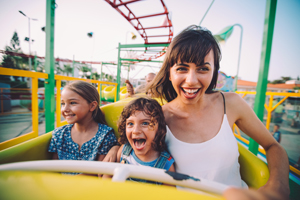 Rock 'n' Roller Coaster starring Aerosmith 
Ride the music in this incredible spectacle set to the driving beat of Aerosmith, where speeds reach up to 100km/h in less than 3 seconds! You'll be blasted through hairpin turns, heart-stopping drops and loops.

 Big thrills 


Height: Guest must be 1.20m
For more information call us on 0330 331 0470.
©Disney